Application
LimakASI Interview Announcement
The students that have the highest scores on the second test will be invited to the iterview. The inteviews will be held on the 1st and 2nd of November 2014 at Prishtina International Airport "Adem Jashari". The interviews will be held on two intervals:
First interval: 10:00 - 12:30
Second interval: 13:30 - 16:00
There will be 4 groups in these two days. Every group will have 17 - 18 students that have scored the highest on the general aptitude test. There will also be two busses that will transport the students to the airport from the buss station in front of the Faculty of Economics (in front of the Ministry of Education)
The first bus leaves Prishtina at 09:30 and will be back from the Airport at 12:30.
Meanwhile the second bus leaves Prishtina at 13:00 and comes back from the Airport at 16:00.

The list with the students that have taken the General Aptitude Test will be published on the 30th of October 2014 (Thursday) at the latest. On that list we will also publish the names of the students, the corresponding bus they should take and their time of the interview.

Of course, students can opt to take alternative forms of transportation to the Airport, but the interview schedule has to be respected.

We wish you success!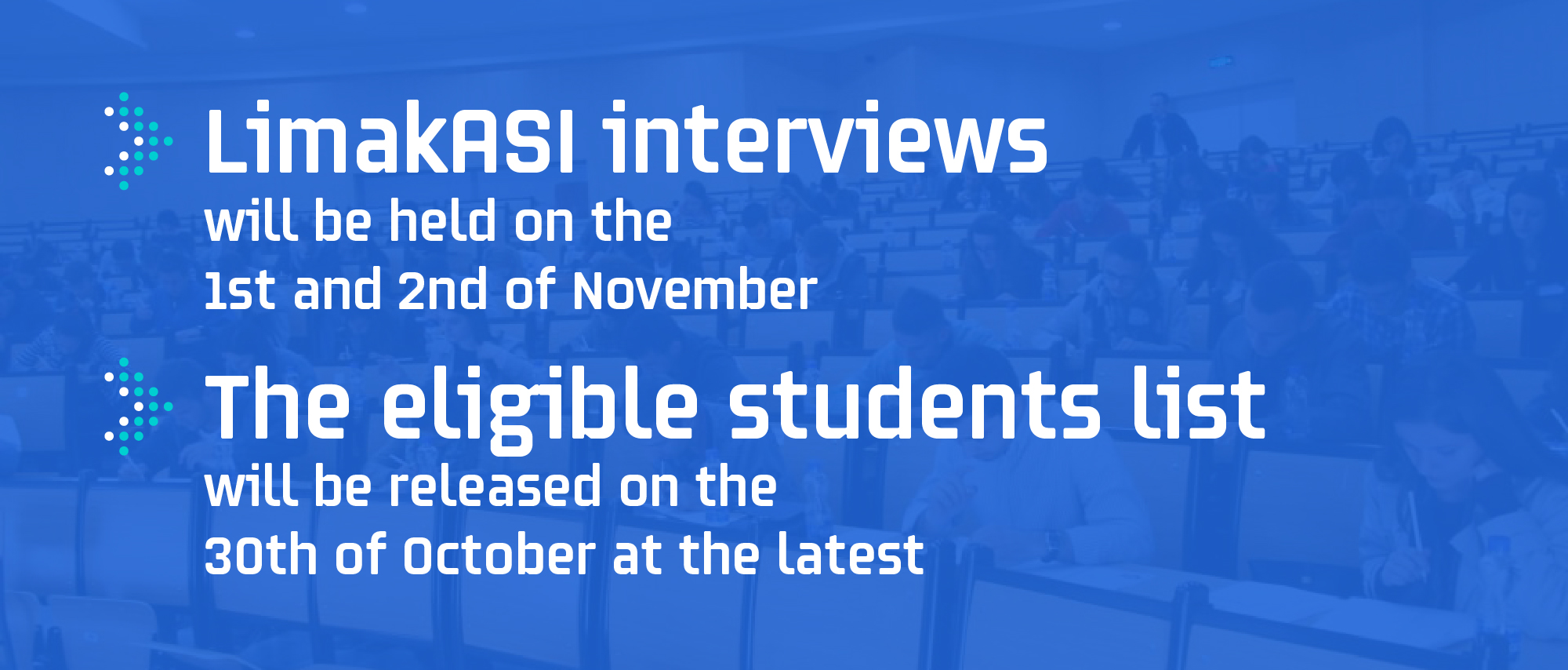 We believe
in Excellence