Application
Information for Applicants
Dear Applicants,
The English test for the Limak Airport Institute Services will take place on the 18th of october 2014, at 10:00am in the Faculty of Economics or Law of the University of Prishtina.
The test forms for the test will be distributed at the entrance of the Faculty of Economics of UP. Your test code, lecture hall and seat number to enter the test will be written on this form.
You do not have to print out your Exam Entrance Sheets.
In addition to your photograph, name, surname, date of birth, the lecture hall where you will enter the test is also written on this form. E.g. If the lecture hall is 02, and Test Code is 125, this means that you will take the test in the second lecture hall, which is the Small Amphitheatre (Faculty of Economics) and you have to sit on seat 125.
The codes for the lecture halls are as follows:
01- Large Amphitheatre (Faculty of Economics)
02- Small Amphitheatre (Faculty of Economics)
03- Large Amphiteatre (Faculty of Law)
Other rules and clarifications for the test are as follows:
The doors open at 09:00.

Students will be taken to the exam halls between 09:00-09:30;
Door closes at 09:45.
Required documents:
- Exam Entrance Card (will be sent through e-mail)


- ID Card

Security checks


Applicants will be subject to physical security checks at the entrance. Any sharp objects will not be allowed to be taken to the exam hall.

Electronic devices


Applicants are prohibited to use any electronic devices during the exam. The mobile phones, cameras and any other electronic devices will be taken by the security at the entrance in return for a receipt.

The persons who are interrupting general flow of the exam will be disqualified.
General Test Instructions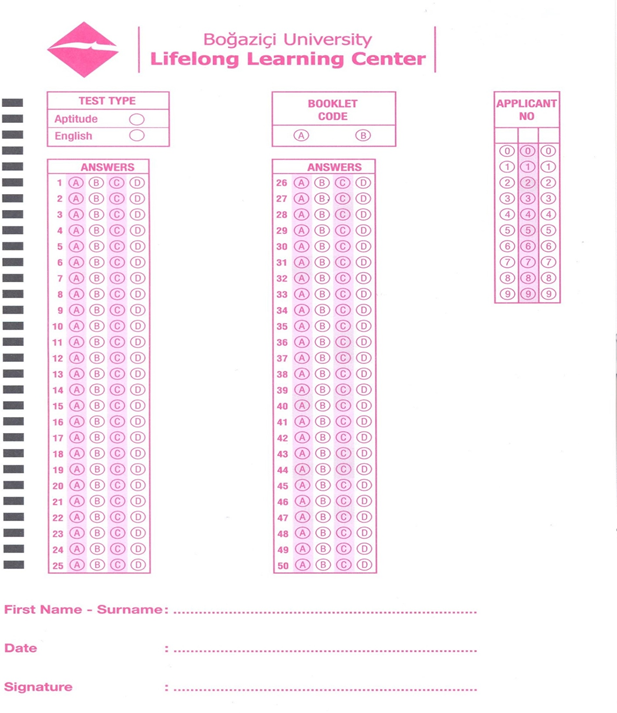 TEST TYPE - The option "English" should be completed.

BOOKLET CODE - Code A or B according to group of the question booklet, should be completed.

APPLICANT NO - This should be the number of the Exam Code which is the same number of the seat number of the lecture hall.
You need to pay attention to the three number code that you complete, because this number identifies you and you are evaluated based on this number.
E.g. if the seat number you are on is 283, that should be the number of the Exam Code, so in Applicant No, you complete 283.
If you show up for the test and see that the seat number does not correspond with your Exam Code, please let our staff know immediately before you begin the exam.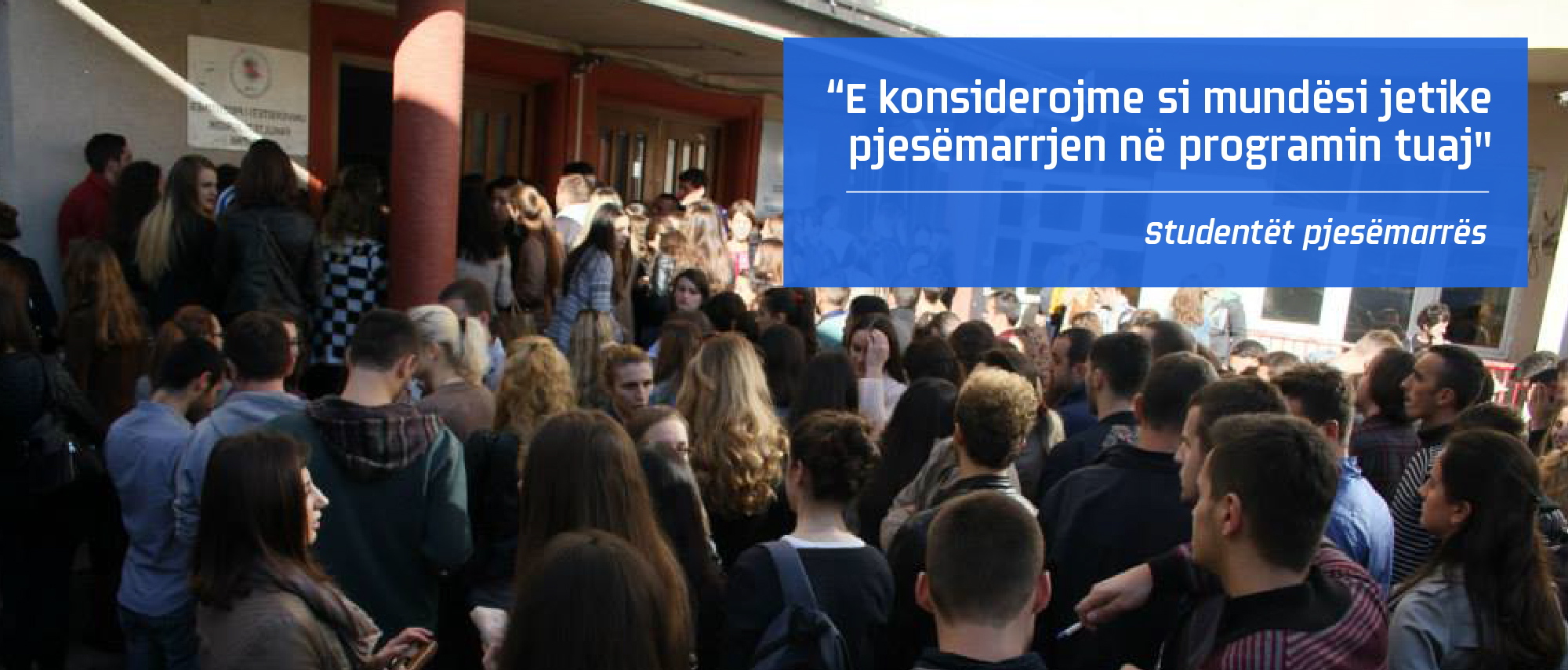 We believe
in Excellence