Application
Apply now!
The application period has begun!
Apply in Limak ASI for a career in Airport Services.
All Kosovar students who are on their last year in these faculties of the University of Prishtina can apply:
- Faculty of Economics
- Faculty of Law
- Faculty of Electrical and Computer Engineering
- Faculty of Mathematics and Natural Sciences
- Faculty of Mechanical Engineering
After the successful completion of LimakASI, students go on a three month internship at Prishtina International Airport, and receive a certificate in Airport Services which is accepted all over Europe.
The students who want apply to LimakASI must provide:
- The official UP grade transcript showing CGPA
LimakASI officials are at the LimakASI corner in the Faculty of Law and the Technical Faculty, during the application period, every day from 08:00 to 16:00.
All applicants will take part in the English language test and the general knowledge test which will be held on the 15th of November 2015.
So, be part of the second zear of LimakASI, an Airport Services program that has won many awards.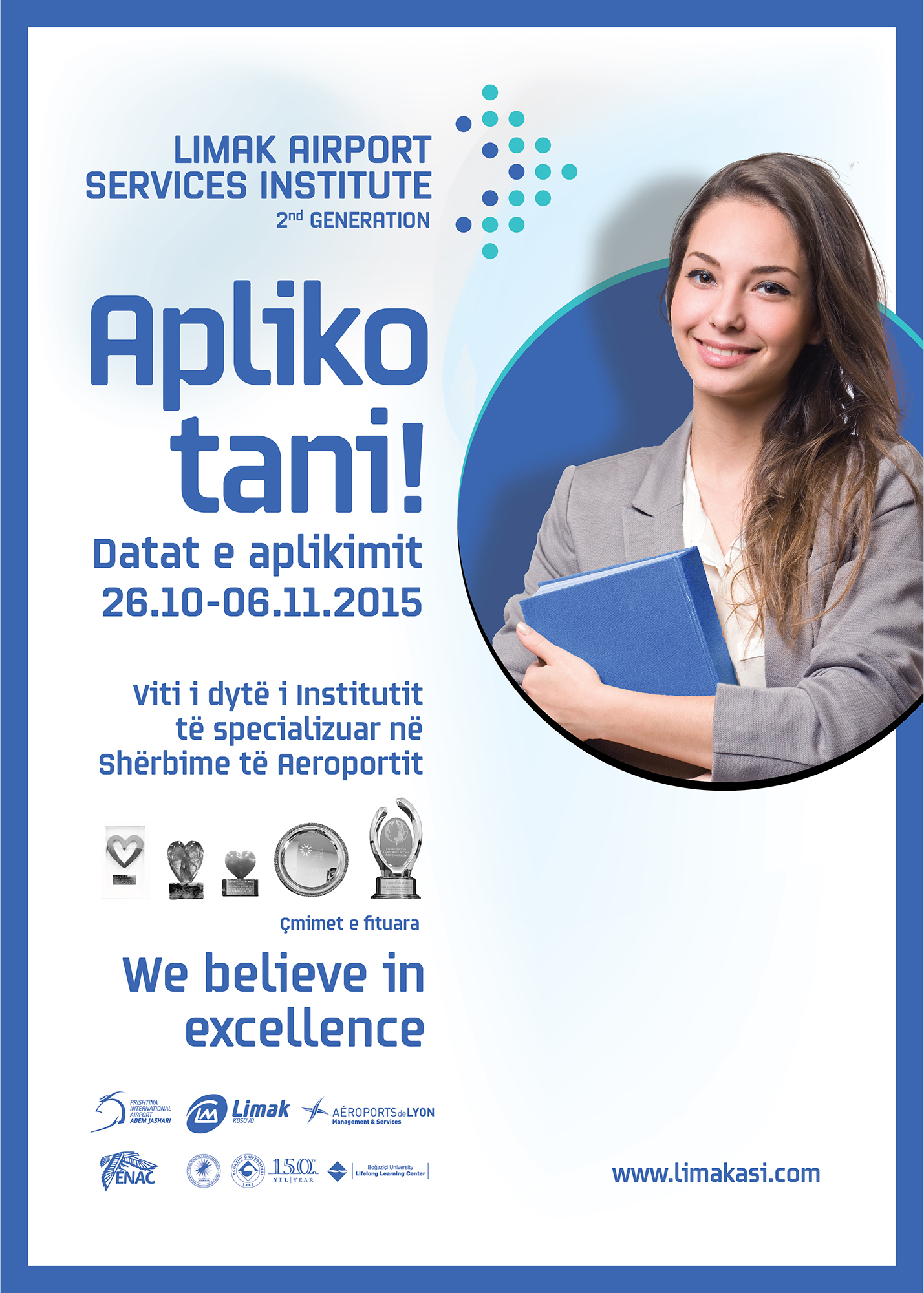 We believe
in Excellence